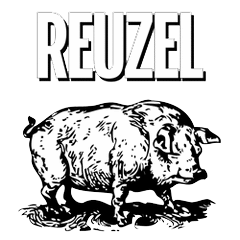 Reuzel brand men's products
0 products
Sorry, there are no products in this collection.
The word Reuze l is a Dutch word meaning butter and ointments in ancient times were made from animal lard and scented with apples.
The pomade in the green can is made from honeycomb wax and is for a medium hold, they are sticky like honey and will lift or flatten each of the classic cuts or those typical of any barbershop. The typical poma (apple) scent has been spiced up with a bit of mint in traditional Reuzel pomades.
The pomade in the red can is a water based, high gloss pomade with a subtle cola scent. Reuze l pomade rinses out easily, yet holds hair firm and has a finish just like the paint on a beautiful classic car