5 Unmissable Tips to Wear an Amazing Beard in 2020
The beard is making a strong comeback this 2020, because despite the fact that this year has been a somewhat complicated year, due to the health contingency caused by #Covid-19, even due to health measures, there was talk that you could not return to the office within the new normality with your #beard.
Fortunately for us males, the information was corroborated and the beard is still valid. Therefore, it is important that within this context, 5 unmissable tips to show off an incredible beard in 2020 and in its manly splendor.
>> You can also read: WHICH MINOXIDIL IS MORE EFFECTIVE FOR THE BEARD?
Because every man likes to have a #manly beard, that speaks for him and shows that attitude that only an alpha male can show. It is very important to have measures for beard care and in addition to taking care of your skin, keeping your beard healthy.
So it never hurts to know these 5 unmissable tips to show off an incredible beard in 2020.
1.-Keep it clean at all times.
It is very common that in our daily activities, our beard is filled with impurities, dust particles or food residues, depending, of course, on the length of your beard, so it is necessary that you keep it clean with a shampoo especially for it , that has natural assets that in addition to cleaning it, keep it healthy, with volume and thickness.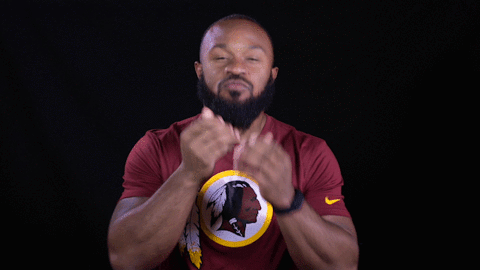 It is very difficult to prevent our beard from getting dirty when eating, being in the office and so on, however, what we can do is take action to keep it clean.
2.- Use special products for your beard.
Our beard is a natural attribute , it is part of us so inseparably that even today it has become fashionable again, and helps maintain a #manly look .
However, facial hair, as well as facial skin, are delicate and may require special attention, such as, to avoid dry skin, use a beard oil that will keep your skin hydrated at all times and with a feeling of freshness.
3.- Tame the lion; comb it
There are those who think that to have a manly beard it is better to have it natural, which implies having it natural, simply letting it grow without any care, however, to have the manly attractiveness that we are looking for, it is necessary to have beard care, which range from having it fresh and clean as combing it, to remove impurities, untangle it, as well as to remove anything else that may affect it.
For this, it is necessary to use a brush specially focused on beard styling.
4.-Use abundance balm.
Yes, a hand to give strength and vigor to your beard, it never hurts, because the beard does not always grow as we are looking for it, with that lumberjack beard look that many want.
To do this, within beard care you can find growth balms that will help strengthen and give body to your beard . There are different types, but their function is the same; give your beard the strength to grow.
5.- Fix it to make it look better.
A healthy-looking beard is attractive and gives a very good impression of who keeps it that way, because contrary to the idea of ​​just letting it grow like in ancient times, having it shiny, neat, without residue and even with a pleasant smell can be that plus that you are looking for to show off your style and give that twist to your look.
For this reason, it is highly recommended that you look for products and accessories that authentically help you achieve that manly beard that every male desires.
Despite having been forgotten for many years, the facial beard claims its character as masculine as it is chic. We hope that these 5 unmissable tips to have an incredible beard, therefore, it is time to adapt them to your style and release that bearded macho that you carry inside.
---